Sorry I had to repost this because computers are stupid.
There are soo many amazing movies coming out in 2015. However there are a few that I just cannot wait to see and a couple I wish were a book so that I can read it like, NOW.
First in line.
Gosh, I went to the show to see Into The Woods and saw the preview for this move "The Age of Adaline" *Sighs*. I just fell in love with a trailer and that has never happened to me before.
Adaline Bowman (Blake Lively) has miraculously remained a youthful 29 years of age for nearly eight decades, never allowing herself to get close to anyone lest they discover her secret. However, a chance encounter with a charismatic philanthropist named Ellis Jones (Michiel Huisman) reawakens Adaline's long-suppressed passion for life and romance. When a weekend with Ellis' parents threatens to expose the truth, Adaline makes a decision that changes her life forever.
A Must See on April 24, 2015
BTW, I'm in amazon searching for this book right now. Okay Sparks, you tear jerk me and take me through so many different emotions while reading your books and then...they bring them to life and capture my feelings on the big screen... and I just... *blows a breath in distress* The romance (hurt and love and all that other stressful goodness) that goes into their work are amazing.
Based on the bestselling novel by master storyteller Nicholas Sparks, "The Longest Ride" centers on the star-crossed love affair between Luke, a former champion bull rider looking to make a comeback, and Sophia, a college student who is about to embark upon her dream job in New York City's art world. As conflicting paths and ideals test their relationship, Sophia and Luke make an unexpected and fateful connection with Ira, whose memories of his own decades-long romance with his beloved wife deeply inspire the young couple. Spanning generations and two intertwining love stories, "The Longest Ride" explores the challenges and infinite rewards of enduring love.
A Must See April 10, 2015
Double BTW, did anyone happen to see this guy
Gosh, *Swooning*
Don't have to wait too long for this one.
I'm just really a fan of looking at him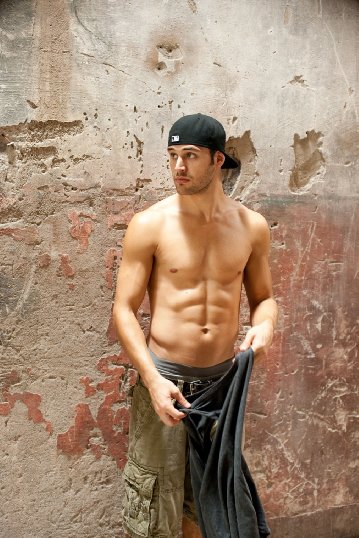 that's why I can't wait. But seriously, this thriller has me ready to watch it now...
A Must See January 23, 2015
OMG, and this movie right here. (I Saved The Best For Last)
I seriously cannot wait the now remaining ten day (I think) for this. As many of you all know, I love action filled books and movies. So I cannot wait to watch these New Adults blow some shit up!
Gary "Eggsy" Unwin (Taron Egerton), whose late father secretly worked for a spy organization, lives in a South London housing estate and seems headed for a life behind bars. However, dapper agent Harry Hart (Colin Firth) recognizes potential in the youth and recruits him to be a trainee in the secret service. Meanwhile, villainous Richmond Valentine (Samuel L. Jackson) launches a diabolical plan to solve the problem of climate change via a worldwide killing spree.
A Definite Must See February 13, 2015
And course these amazing movies that we have all been waiting years (exaggeration) for.
There are a few more, but... These are the most important in no particular order.
Add your own anticipated movies in the comments

I'll be reviewing these movies, here of course, after I've seen them.
Happy Movie Watching Humans!!